Announcements
Spring Enrollment
ICAOM is an accredited acupuncture college in Hawaii and is accepting applications from eligible candidates for its Master of Science in Oriental Medicine (MSOM) degree program. Apply now for Spring term deadline is Nov. 30. Classes will commence on Jan. 5, 2015. Download 3-4 yr program, admission requirements and application form.
Back by Popular Demand: Dr. Whitfield Reaves
ICAOM Welcomes Big Island Students
PUNA, HAWAII ACUPUNCTURE RELIEF

COMMUNITY SERVICE COLLABORATION

Donate to Acupuncturist without Borders

Welcome Home from China Externship Senior students recently spent three weeks in Guangzhou University of Chinese Medicine with senior TCM doctors. ICAOM staff and faculty welcomes them back in Hawaii. " it was an eye opening cultural experience and the clinical observation and lectures expanded our knowledge and wisdom" Shari.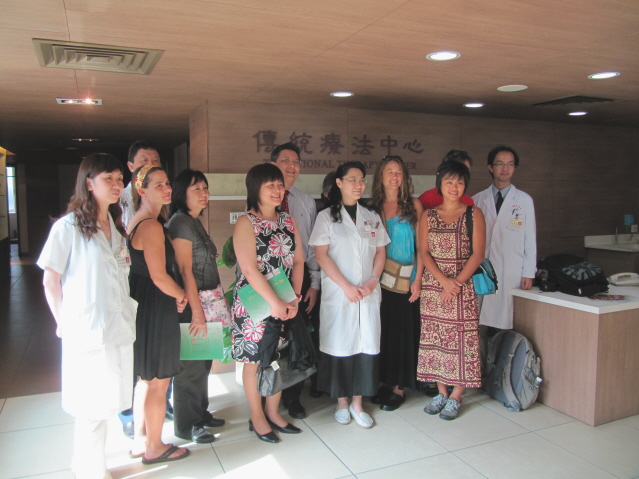 Our Clinic
Welcome to the Teaching Clinic of the Institute of Clinical Acupuncture and Oriental Medicine. Our clinic is here to provide the public the experiences of healing with Chinese medicine. We offer the opportunity for effective, affordable treatments for many conditions using the modalities of Acupuncture, Herbal Medicine, Tui Na, Cupping, Moxibustion and lifestyle counseling. read more about our clinic
"I was treated at this clinic and have experienced amazing results. The benefits of acupuncture, especially for my pain, are excellent. I will recommend to my friends and family about this clinic and wish more people knew about this clinic." -a clinic patient
Celebrate Seniors' Health
Get Healthy with Chinese Medicine. Seniors' health-related treatments at Special Discount.
Print Coupon Here
MON, WED, FRI, SAT at:
CHINATOWN CULTURAL PLAZA
100 N. BERETANIA STREET, SUITE 203
HONOLULU, HI 96817
808.521.2288
TUESDAYS & THURSDAYS at:
WAIMEA TOWN PLAZA
64-1061 MAMALAHOA HWY, SUITE 103 KAMUELA, HAWAII 96743
808. 498.4296
An ICAOM Experience
The very first semester at ICAOM, Randy Otaka, the instructor for the beginning Acu-Point class, assigned the students a paper.  This paper was to detail the reasons that the students had decided to study acupuncture.
From time to time, throughout the semester, students would read their papers to the entire class.  A woman from Vietnam reported that she had worked in a facility in her country where acupuncture was a primary treatment technique.  After seeing what Chinese medicine did for so many, she wanted to develop the knowledge and skills that would enable her to have such an effect on others. full article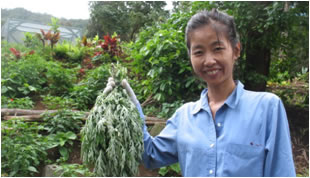 ICAOM recognizes that the ability to engage students in the growing, caring, and harvesting of Chinese herbs used in healing represents a unique and valuable educational opportunity. full article